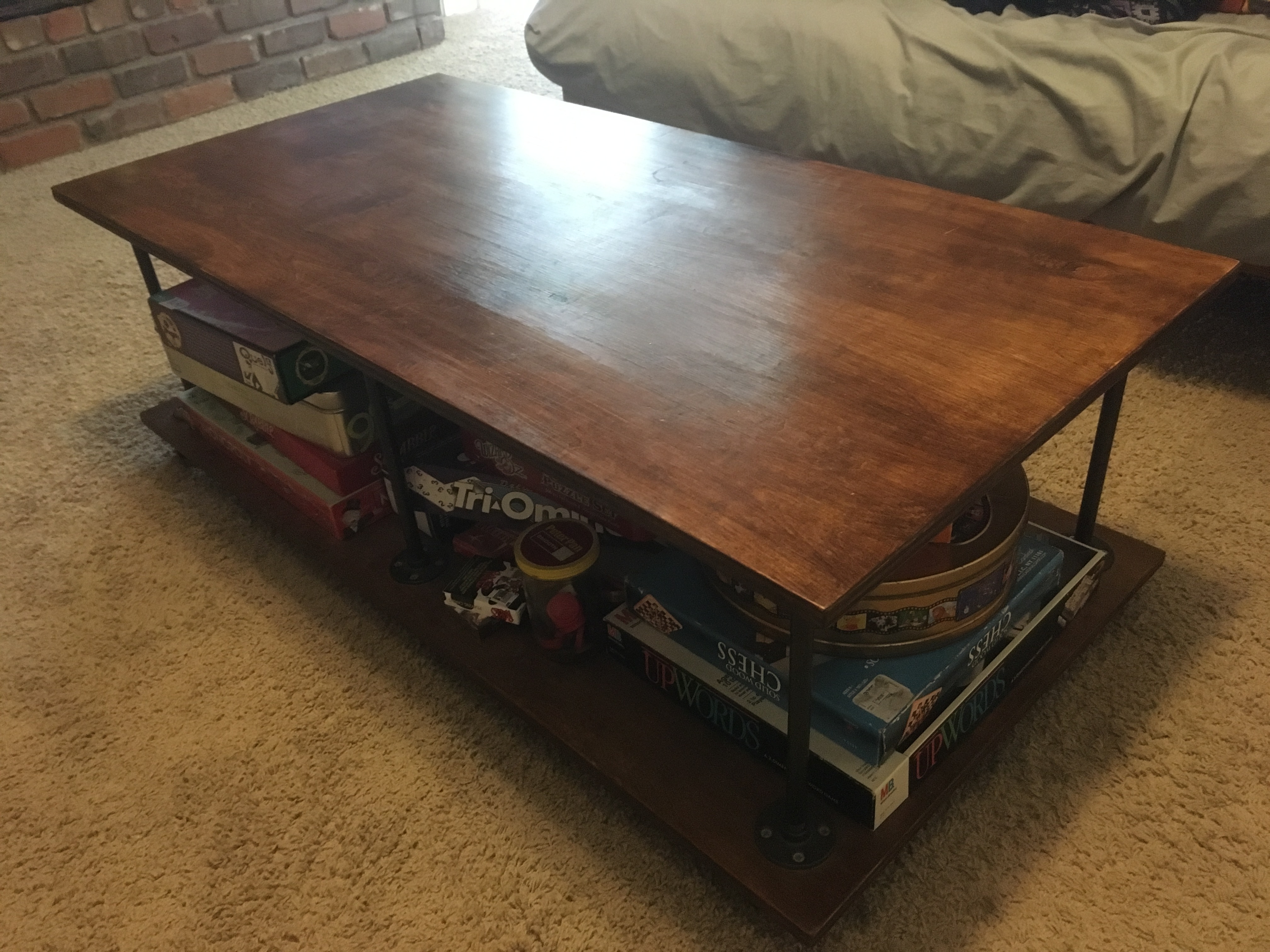 Yes friends.  We have come to the final Oldie But Goodie project: A coffee table match for the Shoe & Hat Rack.
Sometimes mommy-blogs are the worst.
I am a big fan of archery.  I have been since first taking up a bow during a P.E. class way back in high school (arguably the best part of my high school experience, P.E. or otherwise), feeling the tautness of the string as I drew the arrow back, and the sweet satisfaction of nailing the target upon release.