FreeCAD Firsts: TMNT Accessories and More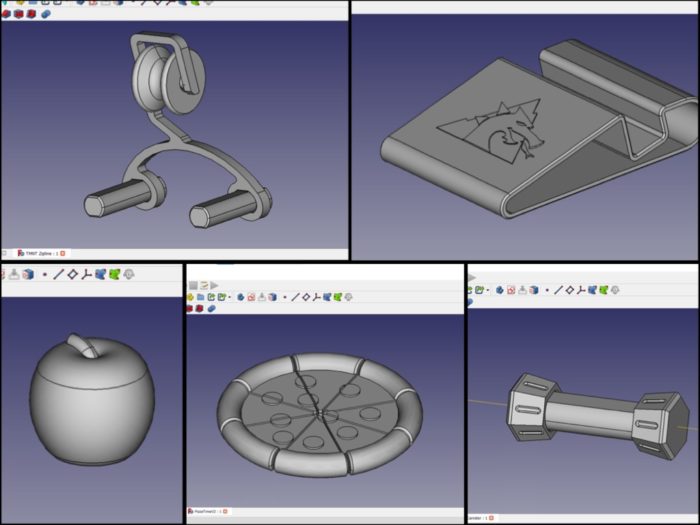 I've got a ways to go before I'm anywhere near proficient in this software. The workflows are unfamiliar, and I'm occasionally running into issues that force me to scrap designs and start over. It is improving, I am improving, and I thought I'd share some of the work I've completed between switching over and now (downloads available at the bottom).
Phone Stand
My first crack at the software (v0.19). Designed to be a minimal project that would let me test some of its capabilities:
"Pads" are extrusions. "Pockets" are extruded cuts.
Offset sketches were added manually. I couldn't find any documentation at the time for automatic offsets, but will continue to research this.
Added my logo by importing a STEP of it, and using the clone/move/scale tools. It worked, but took a lot of effort to figure out and get right. Will continue to research if there are better/simpler ways to accomplish this.
Chamfers will not take up an entire edge. If I have a "lip" that is 0.5mm, and want to chamfer it, it seems that the software will not allow a 0.5mm chamfer. Below that is fine.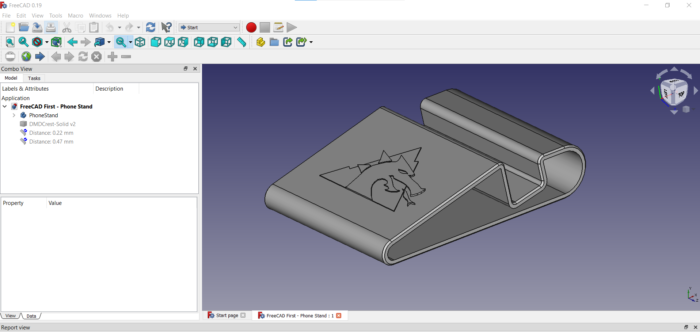 Material: PLA
Infill: Whatever you want. Designed to be 1.6mm thick on a 0.4mm nozzle, so there really isn't any infill.
Supports: No
Brim: Recommended, yes.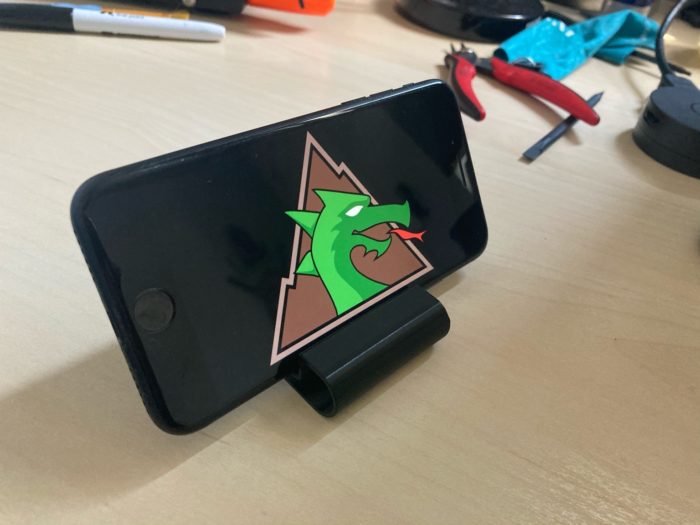 Apple
Don't entirely remember why this happened. From what I can recall, my kids "needed" fruit for their toys to eat. Used the opportunity to test out some more FreeCAD capabilities:
Revolutions seem to be fairly straightforward. Need to research how to place one anywhere (not just on a major axis).
"Additive Pipes" are sweeps, and I'm still not entirely sure on those. I got this to work, but I don't quite remember how. Had to design the "stem" as a separate body and then boolean them together once it looked alright.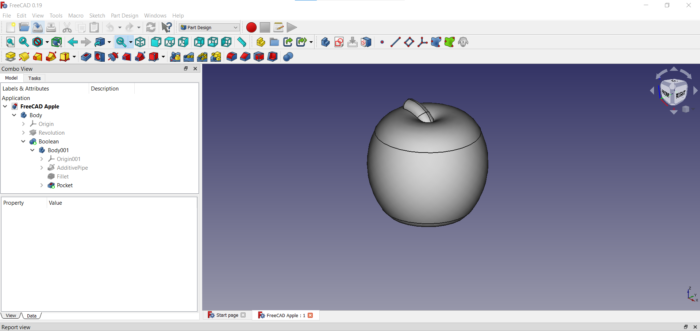 Material: PLA
Infill: 15 to 20%
Supports: No
Brim: No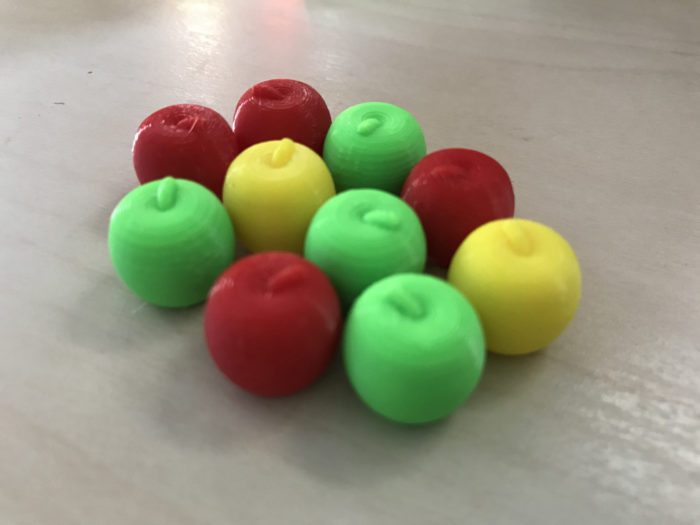 TMNT Accessory – Mutagen Canister
Booleans… lots of booleans… it's unclear if I'm doing these the most efficient way.
Multiple bodies – part copies/clones. It took me a while to fully grasp that copies/clones are always linked. This may pose a challenge once asymmetric, similar parts become a requirement, but I'm hoping to understand the software more by then.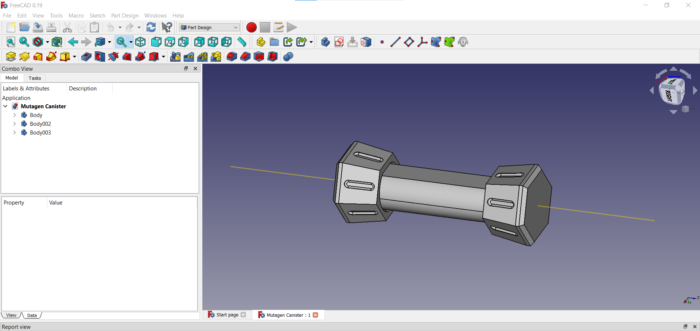 Material: PLA
Infill: 15 to 20%
Supports: No
Brim: No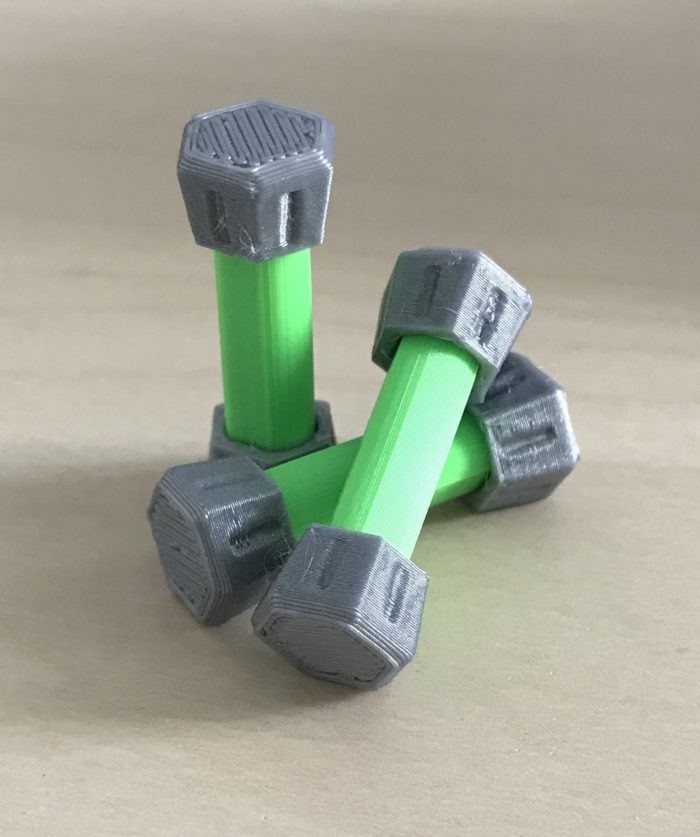 Use a little glue in assembly if necessary.
TMNT Accessory – Zip Line
More practice with multi-body designs.
Realized that I need to learn to implement a "master sketch."
Couldn't get chamfers to work on all the edges I wanted them on, but the design still turned out nicely.
Fan favorite in my house. There's paracord and ninja turtles flying all over the place.
Material: PLA
Infill: 15 to 20%
Supports: No
Brim: No
Use a little glue on the handles to keep them assembled if necessary. Don't glue the wheel on.
TMNT Accessory – Pizza
Didn't really learn new skills in FreeCAD on this, but did have a fun time learning how to do multi-layer prints within Prusa Slicer!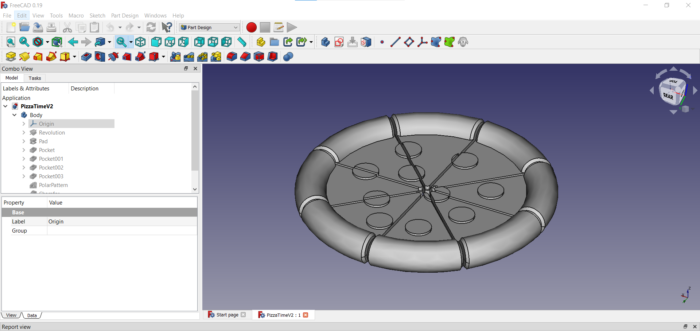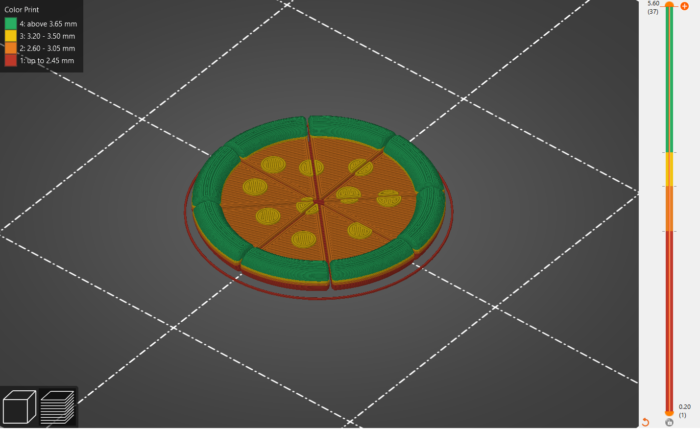 Material: PLA
Infill: 15 to 20%
Supports: No
Brim: No
There are two designs: One is solid, but designed to look like it has slices. The other prints in one piece, but can be broken into individual slices.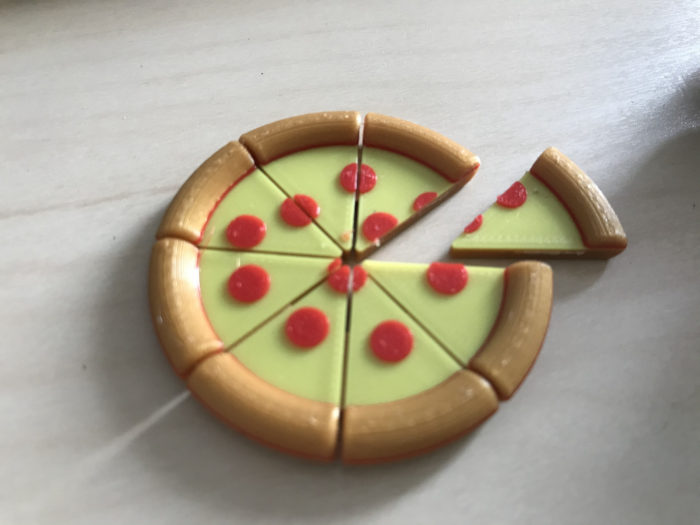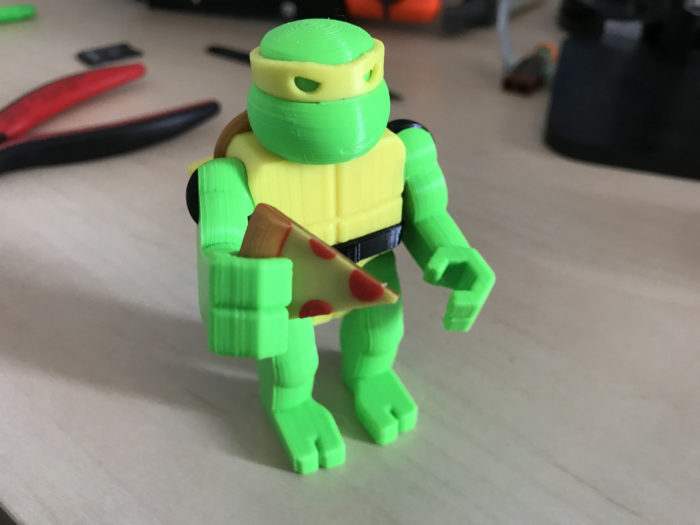 Files
Click the Download buttons below for zip files with all components.
Files are available under the Creative Commons BY-NC-SA license.
Like what you're seeing here? Leave me a comment below, follow me on twitter @DragonMtnDesign, say "hey" if you see me or my work around on Reddit (u/DragonMountainDesign), and wear a mask when out and about to be safe and show others that you care about their well being.
.
.
.
So… how about this year? What an absolute train wreck. I find I cannot even begin to describe the sense of frustration, fear, loss, anger, anxiety, and depression unearthed by the events of the last twelve months (has it only been that long?), and compared to many, my life has barely been affected.
Good riddance, 2020! I know a change in the date is not going to fix anything, but I'm still glad to have you in my rearview mirror.
We've all got a lot of work to do. Let's strive to make the next year better and brighter for those who have been suffering over the last year or four.