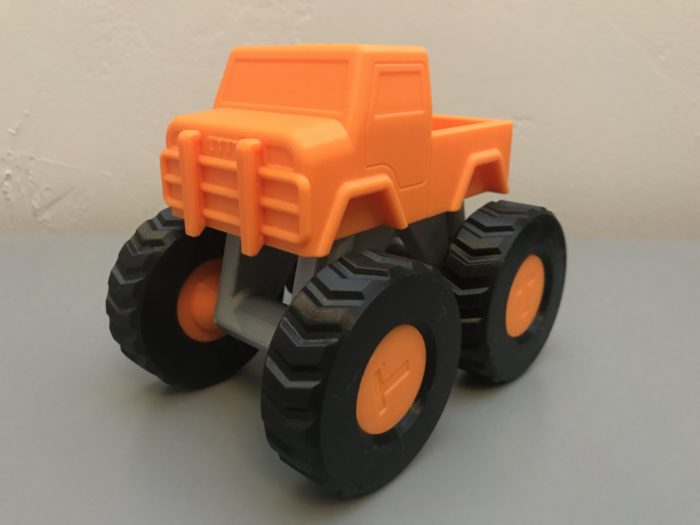 I cannot believe my son is almost two years old! As of late, he loves playing with cars and trucks, so to commemorate and celebrate, I put together his very own that so far has taken quite a beating and is still rolling around.
Is this his favorite homemade toy? No. Not by a long shot. That spot is reserved for the Bolide Blaster, which we have to hide to avoid getting shot at all day long. This takes a modest second, which I can live with.
Let's get into the build, shall we?
Helpful Tools:
3D Printer that can handle flexibles (or printing service)
Hammer
SUPERTite Multi-Grab 360° (designed not to need this, but printers vary)
1. Print out Parts
Files can be found on MyMiniFactory.
March 2020 UPDATE: Files can be downloaded directly from this site at the bottom of the page.  They are also available on Prusa Printers!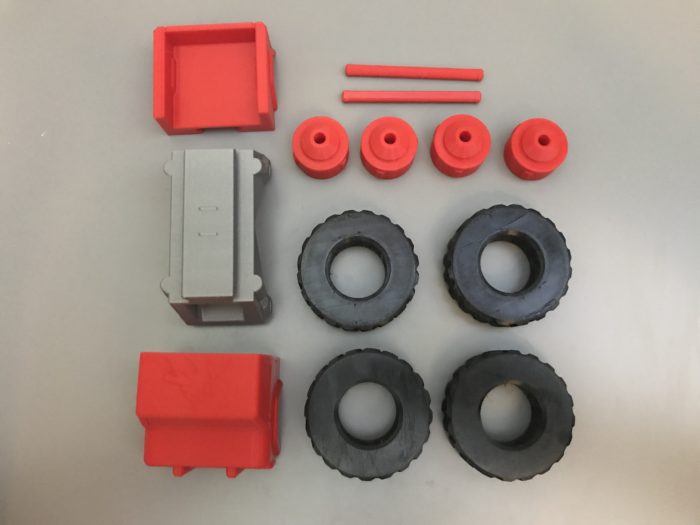 TTTT-Bed, TTTT-Cab, TTTT-Extension, TTTT-Hub (x4)
Material: PLA
Infill: 20%
Supports: No
Brim: No
TTTT-Axle (x2)
Material: PLA
Infill: 50% or higher
Supports: No
Brim: No
TTTT-Tire (x4)
Material: Matterhackers PRO Flex
Infill: 5% to 10% (I've tried both successfully)
Supports: No
Brim: No
2. Hubs / Axles
Using a hammer, carefully tap TTTT-Axle into TTTT-Hub until it is fully seated (x2).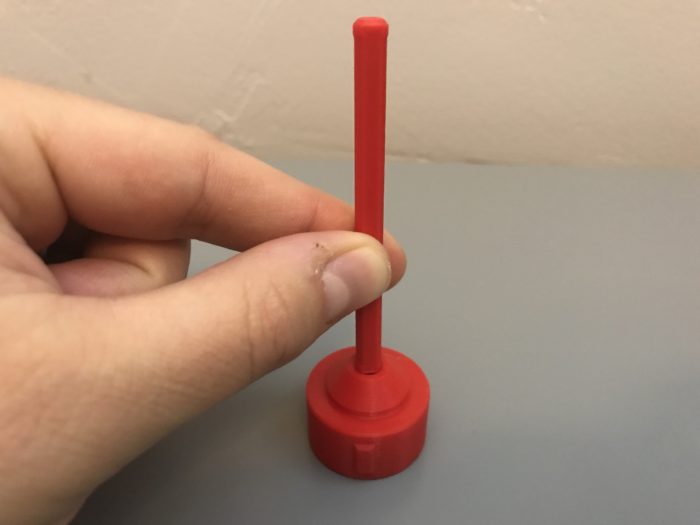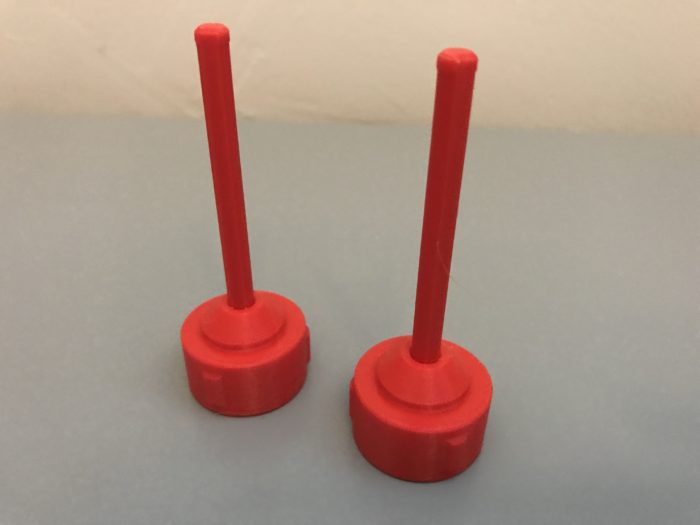 3. Extension
Slide the axle/hub assemblies into the holes of TTTT-Extension (x2).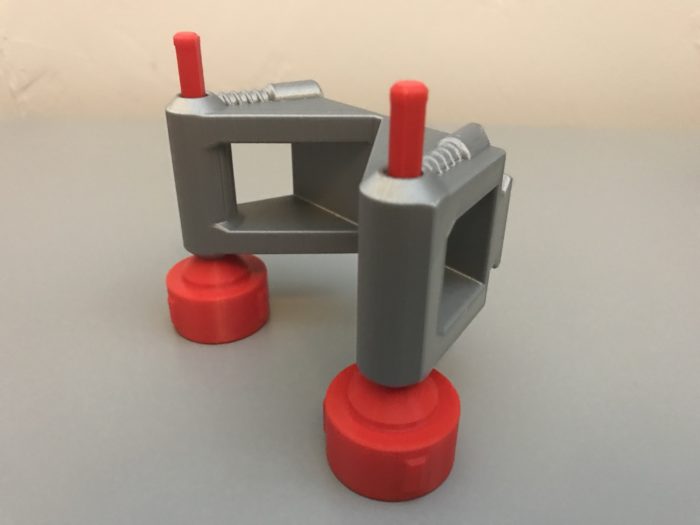 4. Hubs / Axles (again)
Once again using a hammer, tap TTTT-Hub onto the exposed end of TTTT-Axle (x2).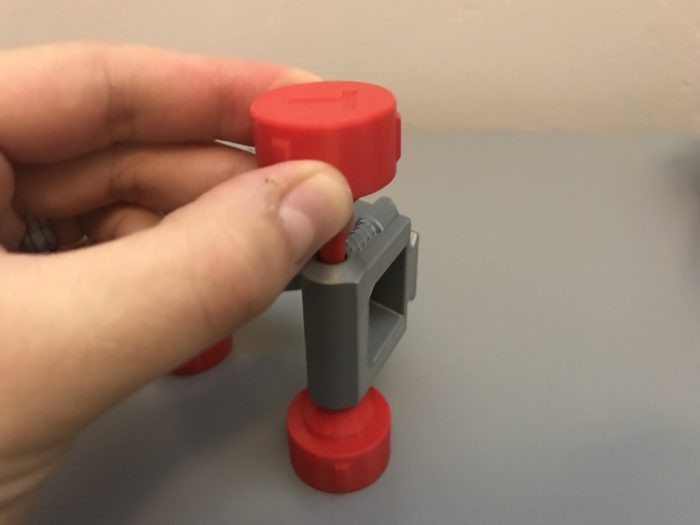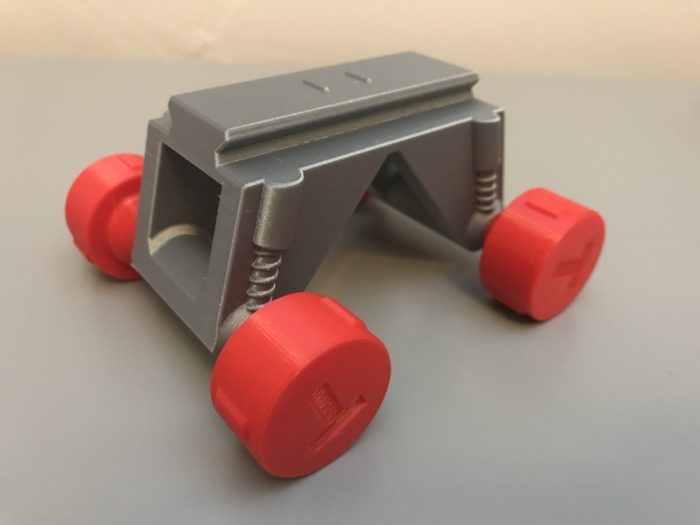 5. Cab
Decide which end of the assembly will be the front and which will be the back (both sides are the same), and press-fit TTTT-Cab onto the "front."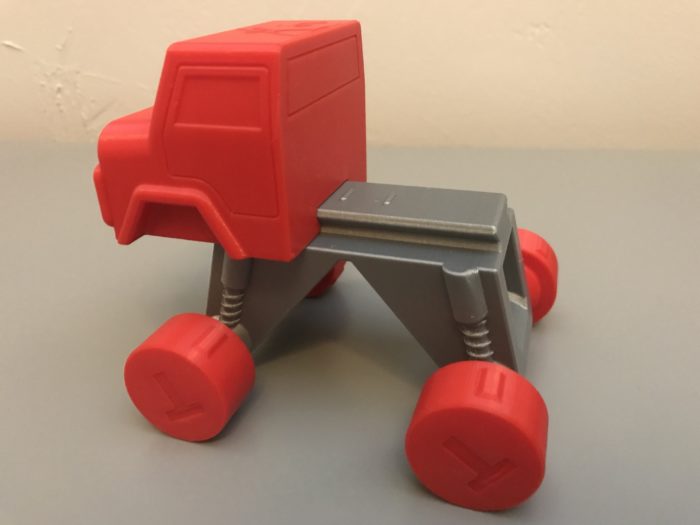 It will lock into place over the nodule.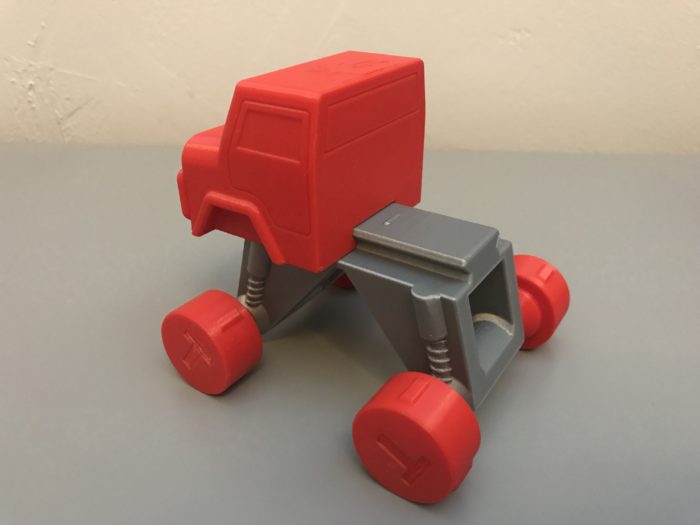 6. Bed
In a similar fashion, press-fit TTTT-Bed onto the "back."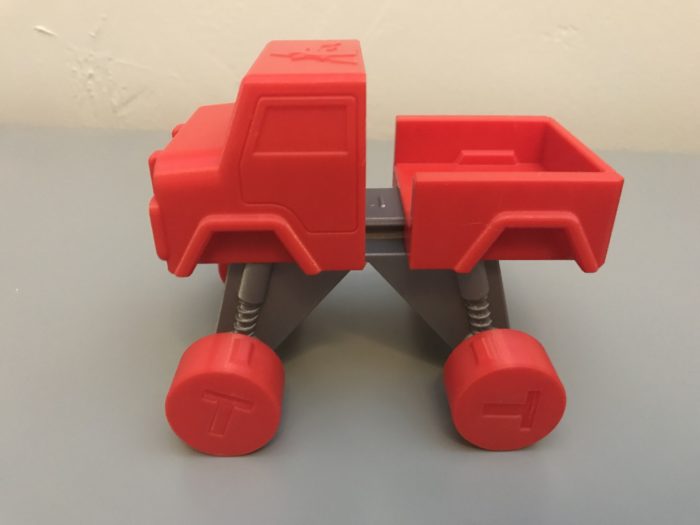 As with TTTT-Cab, TTTT-Bed will lock into place over the nodule.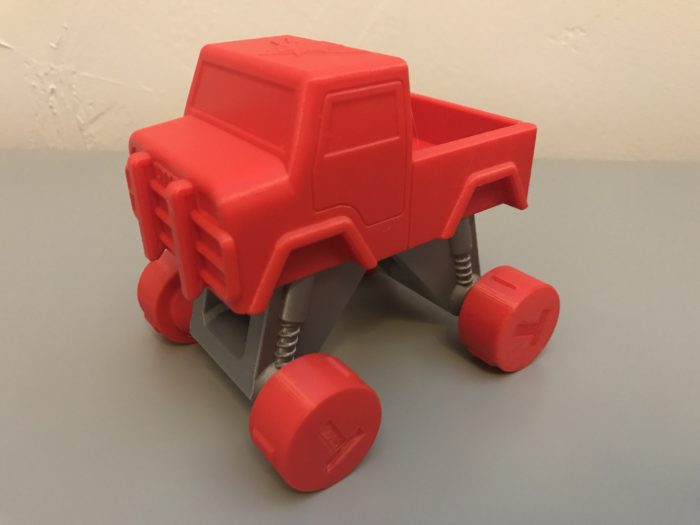 7. Tires
Line up the nodules on TTTT-Hub with the recessed areas of TTTT-Tire, and fit them over (x4).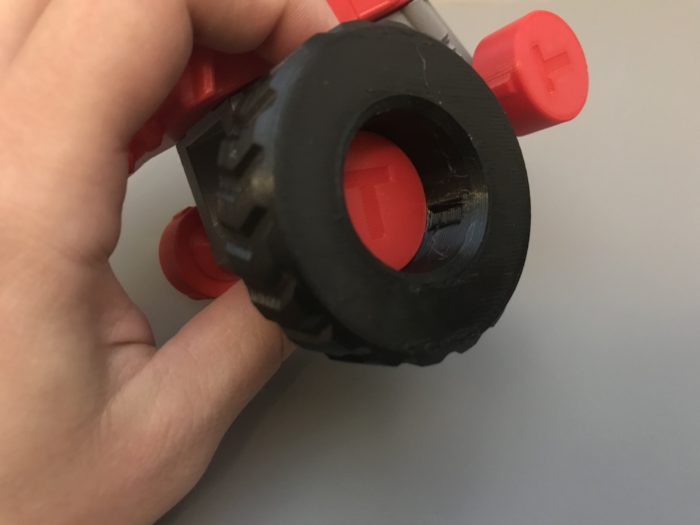 8. Roll Out
I'm really happy with how well this turned out. The "Theo Turns Two Truck" tears around my house more smoothly than any of my earlier vehicles with printed axles.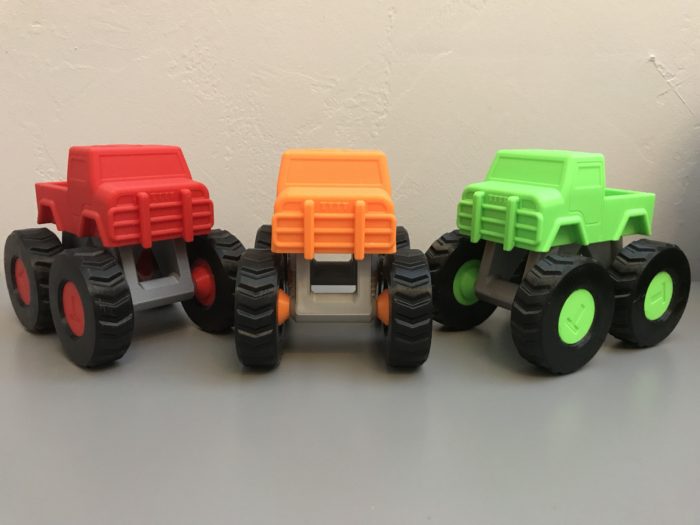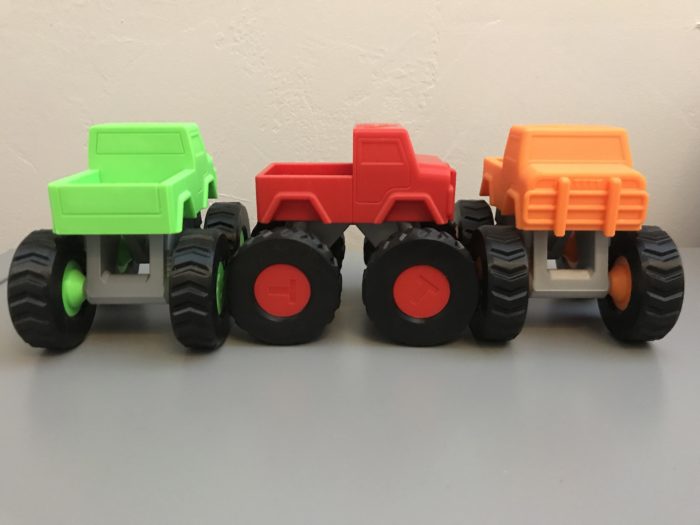 Like what you're seeing here? Leave me a comment below, follow me on Twitter @DragonMtnDesign, or say, "hey" if you see u/DragonMountainDesign around on Reddit.
.
.
.
March 2020 UPDATE:  Files are available here!  Click the Download button below for a zip file.
Files are available under the Creative Commons BY-NC-SA license.