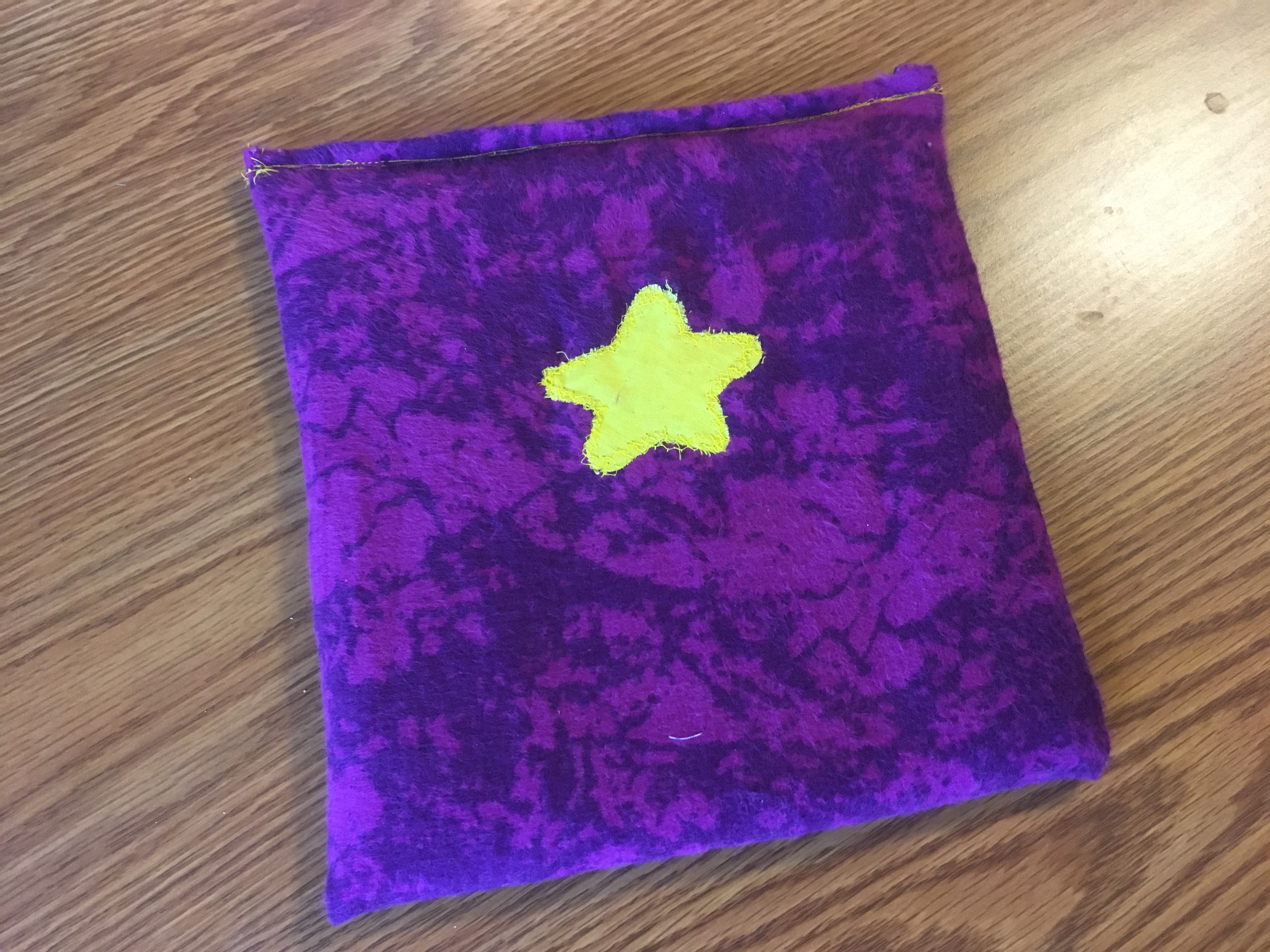 Over the past couple of years, my wife and I have binged our way through Adventure Time, and have both come to realize that Lumpy Space Princess (LSP) is by far one of the greatest things about the show.  As the ninth-and-final season approaches, we honor Her Lumpiness with a microwaveable heat pack.
You might remember that we live in Phoenix and ask, "Why do you need a microwaveable heat pack?  Isn't it hot there?"
Don't I lumping know it!
However, my wife loves these things, and as a show of my undying affection for her (and because I've been wanting to learn to sew for a while now), I took one for the team.
My mother-in-law taught me the basics on my mom's mom's old Singer sewing machine (mom-ception).  It was scary at first, and I messed up a bit at the beginning, but ultimately gained a fun new skill I'll hopefully have time to cultivate this upcoming year.
Parts List:
Snuggle Flannel Prints – Joann Fabric (The one I found locally was called "Purple Magic Blender."  You don't need a lot, so grab 1/4 yard.)
Yellow Fabric – Joann Fabric (I bought 1/4 yard of generic cotton fabric, but looking back, it might have been better to get some felt or flannel or something else that is less prone to fraying over time.  Remember, this was my first rodeo.)
Yellow Thread – Joann Fabric
Rice – 3 Cups UNCOOKED
Helpful Tools:
Sewing Machine (If available.  In theory, you should be able to easily stitch this by hand.)
Scissors
Fabric Scissors (These are apparently a thing.)
Pins
Ruler (or other means of measuring.)
Paper (For drawing / tracing the star.)
Pen (Also drawing / tracing star.)
Nuke for a minute whenever you need something hot and lumpy to hold onto.
For those who haven't yet been introduced to Adventure Time, at the time of this posting, all current seasons/episodes are on Hulu+.
For those who may have automatically written the show off as childish, I'd recommend the Conversation Parade podcast with John Moe and Mike Eagle.  There is a significant amount of depth below the surface that these guys unpack better than I could.