First 3D printing and video game combo project!
Here's the game. You can play it right here in the browser!
Background
As far as favorite animals go: I love turtles. I love monkeys. I can't think of a reason NOT to combine them into one thing that has the agility and climbing prowess of a monkey combined with the defensive shell of a turtle.
When MakeCode arcade started posting tutorials on how to make a platformer game, I knew this was the perfect opportunity to introduce my "favorite animal" to the world.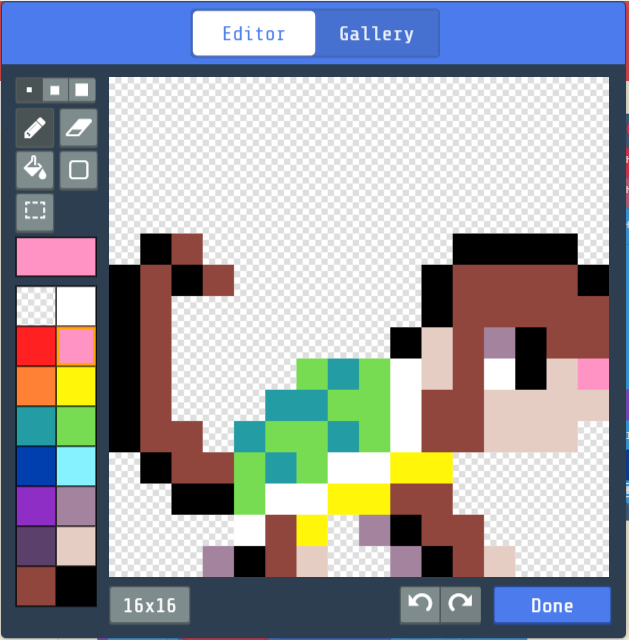 In the game, you control the titular Turtle Monkey on a quest to save his/her people. They've been locked away in cages at the end of each level. Who did this? Was it the massive and mean Gorilla Turtle (partially modeled after the original 8-bit Donkey Kong), or a more sinister foe?
Gameplay
The D-Pad controls movement for the most part. Pressing "A" (or "Z" if you're playing on a computer) will make Turtle Monkey jump. When pressing "B" (or "X"), Turtle Monkey will hide in its shell (this also gives Turtle Monkey more speed when moving, and the ability to slip under vines).
Dancing crabs: will mess you up if you don't jump on them.
Mines: Summon drones.
Drones: Kamikazes.
Strawberries: Delicious food for you.
Fire: Don't touch.
Bosses: Watch out! It takes more than one hit to defeat them. I'm going to hold my cards a little close here and say that you'll have to play to figure out who and where the real boss is.
Anyway, on to the 3D printing part of this project, which is my first articulated action figure!
Helpful Tools
Gorilla glue (HA!)
1. Print out Parts
Files, per usual, are available for free on MyMiniFactory.
March 2020 UPDATE: Files can be downloaded directly from this site at the bottom of the page.  They are also available on Prusa Printers!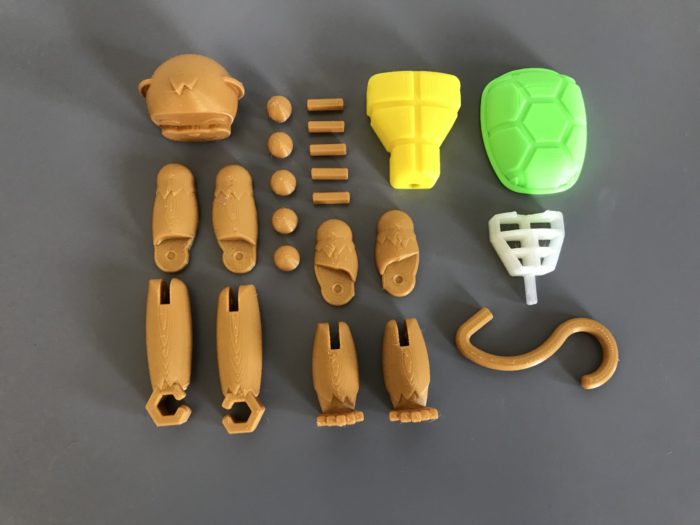 All can be printed in PLA, and no parts require support material. Most are 20% infill. TM-Ball and TM-BallStem (x5 each) should be 50% or more infill. A brim setting wouldn't hurt on those two either
2. Assemble Ball Joints
Press TM-Ball into TM-UpperArmL, TM-UpperArmR, TM-UpperLegL, TM-UpperLegR, and TM-Head. It'll be a tight fit, but they should pop right into all the sockets with the proper force applied.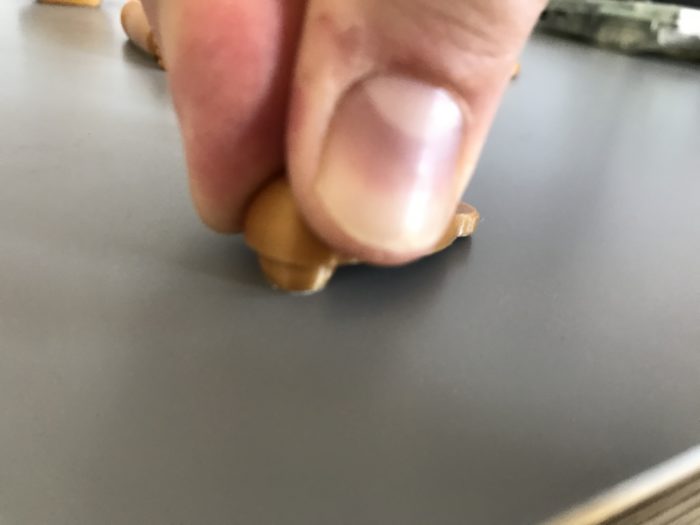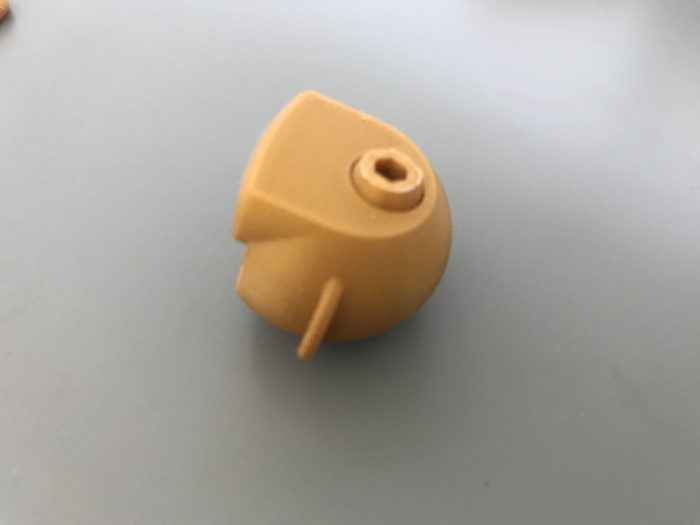 3. Ball Stems
Press TM-BallStem into the hex feature on all of the ball joints. Use a little glue if necessary (but don't get any on the joint itself).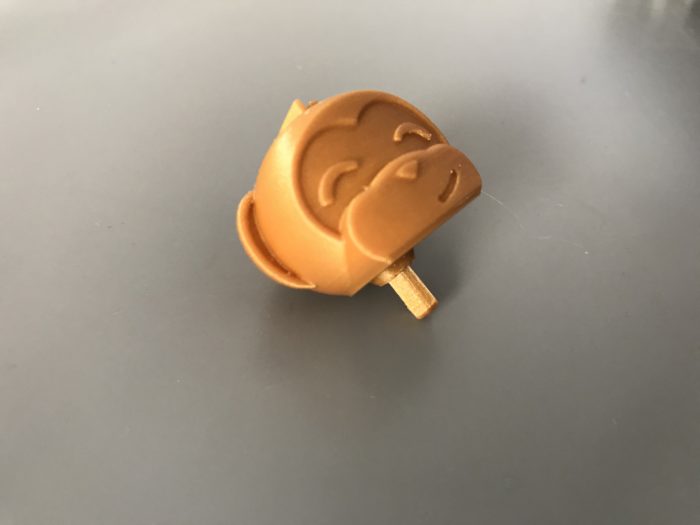 Once firmly in place, shift the stem back and forth to get the joint moving smoothly (it may have jammed up a bit during assembly).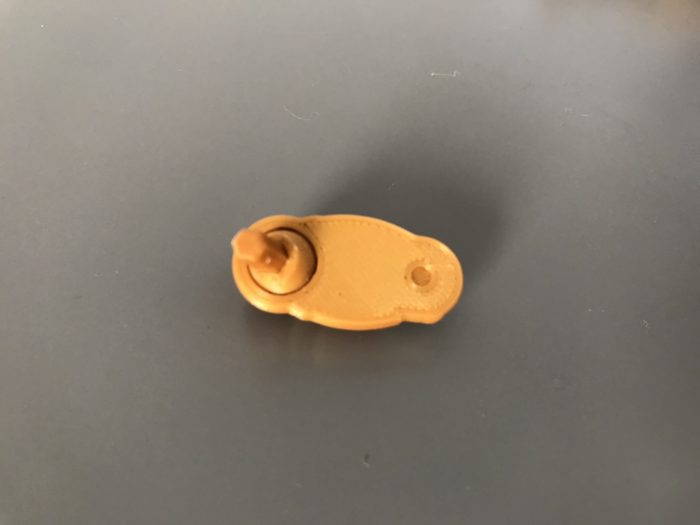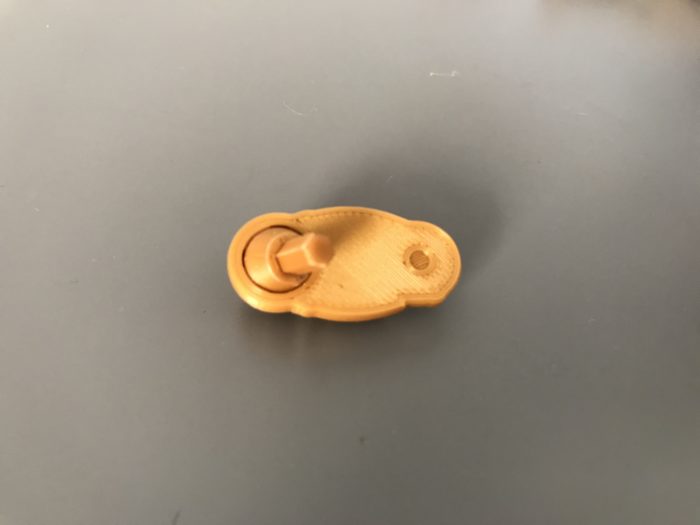 4. Elbows and Knees
Press the upper and lower, left and right, arms and legs together.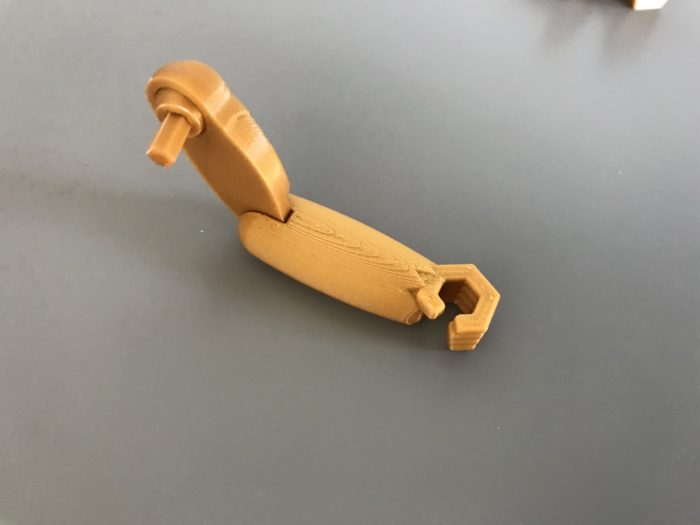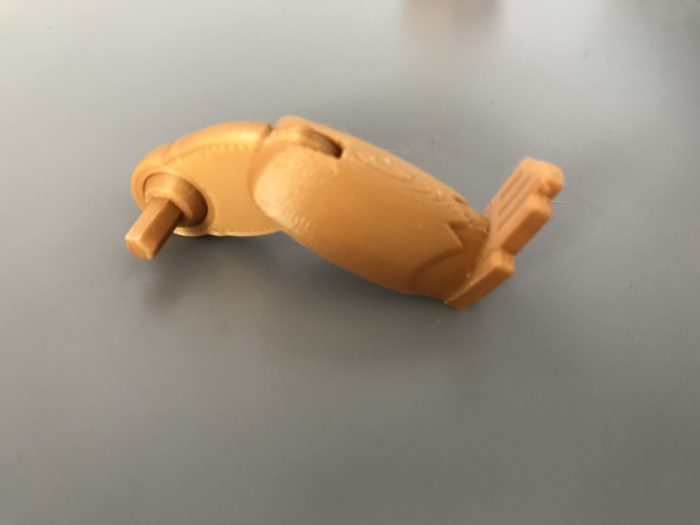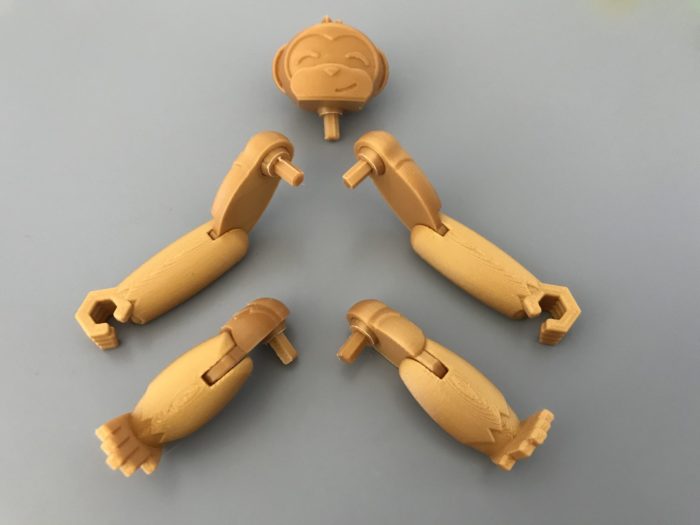 5. Body
Press all of the ball stems into their respective locations on TM-Chest. Use a little glue if necessary, again making sure not to get any inside the joints.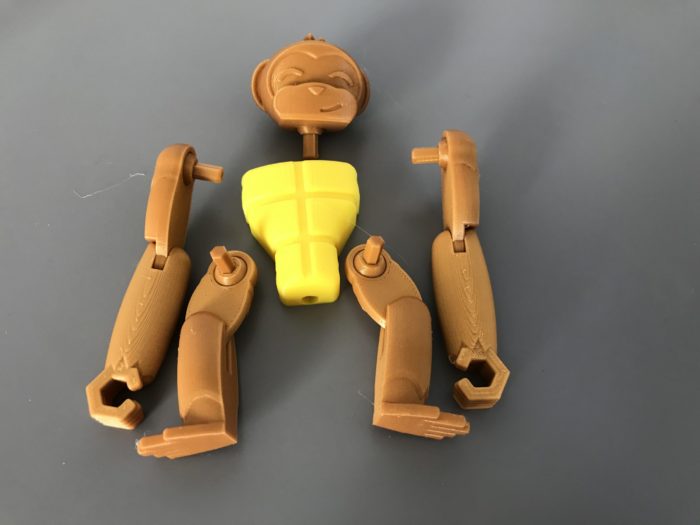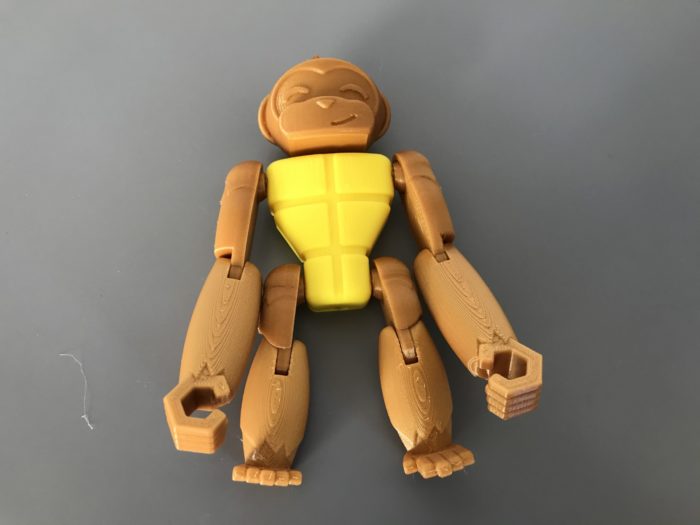 6. Shell
Press TM-Skelly into TM-Shell, and then press all of that into the back of TM-Chest on the rest of the assembly. Use glue if necessary.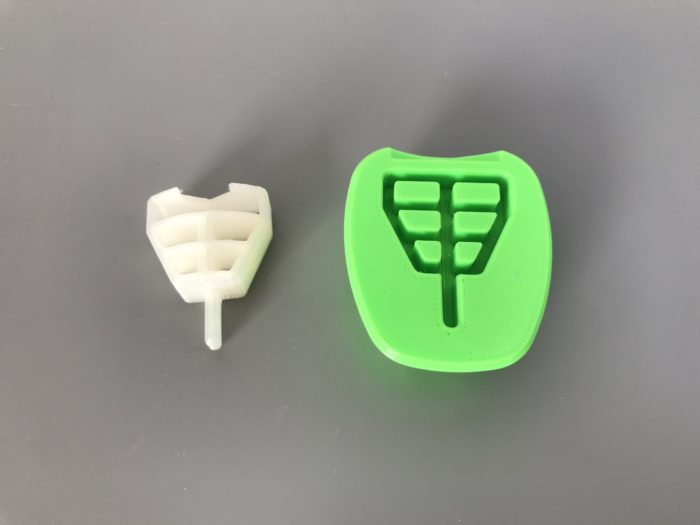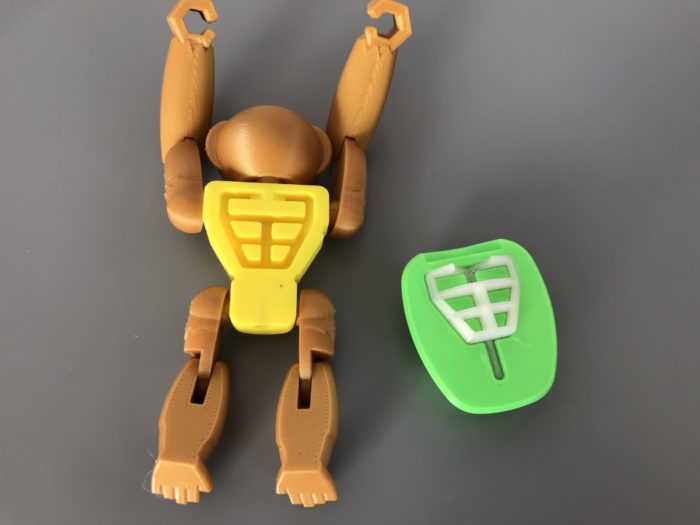 7. Tail
The final piece! Press TM-Tail into the assembly. Use glue if necessary.
8. Pose and Play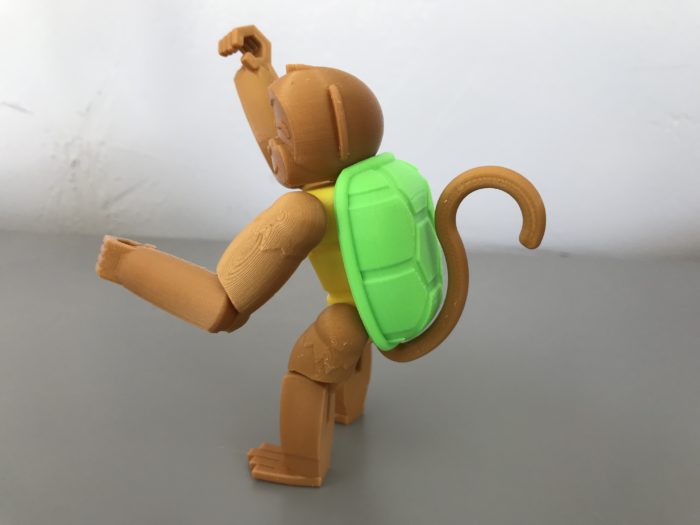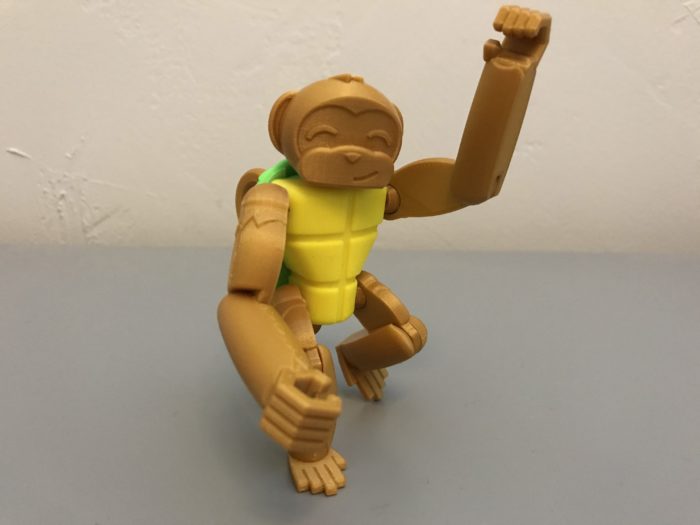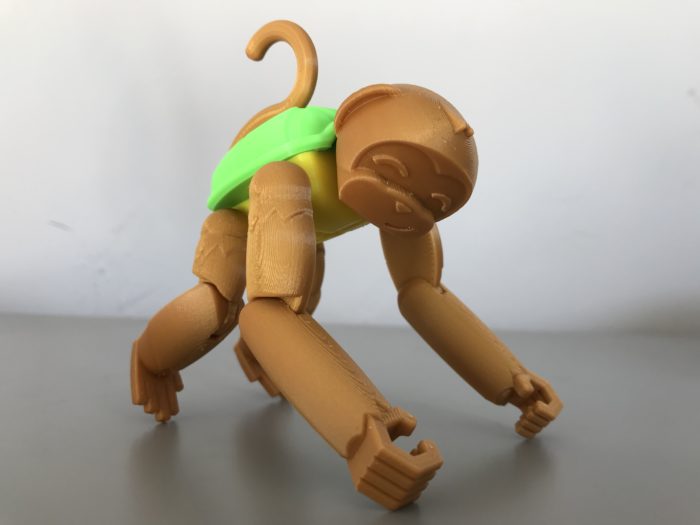 I should also mention that the Turtle Monkey Trouble game is playable on a Pygamer, but works best in-browser (the last level can get a little slow on that sweet little handheld).
Like what you're seeing here? Leave me a comment below, follow me on twitter @DragonMtnDesign, or say hey if you ever see me on Reddit (u/DragonMountainDesign).
Also, just as a heads-up: I've got maybe one more smaller, functional project I'd like to complete before the end of the year, and then I'll be taking a bit of a sabbatical from projects and posting and all that. Not sure when I'll be back… so, stay tuned?
UPDATE: 12/21/2019
A little late to share this update, but Adafruit included Turtle Monkey Trouble in their MakeCode Newsletter!
The game was also the MakeCode Arcade Game of the Week!
.
.
.
March 2020 UPDATE:  Files are available here!  Click the Download button below for a zip file.
Files are available under the Creative Commons BY-NC-SA license.