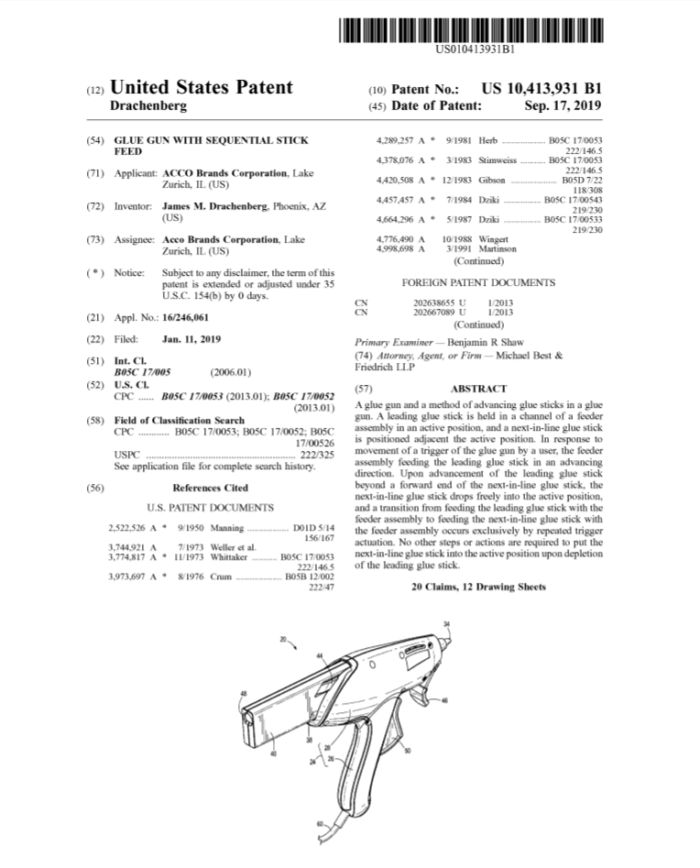 How was your day today? I WAS ISSUED MY VERY FIRST PATENT!
Not sure if you can tell, but I'm quite pumped about this. It's long been a dream of mine to be listed as an inventor on a patent. Today that dream has become a reality and I am overwhelmed with emotion.
I won't get into details of the patent or product it covers, as this is more of a lifetime/career achievement and not related to the work I usually present on this site, but if you want to check out the full document, it is HERE.