A Wild Trainer Hat Appeared!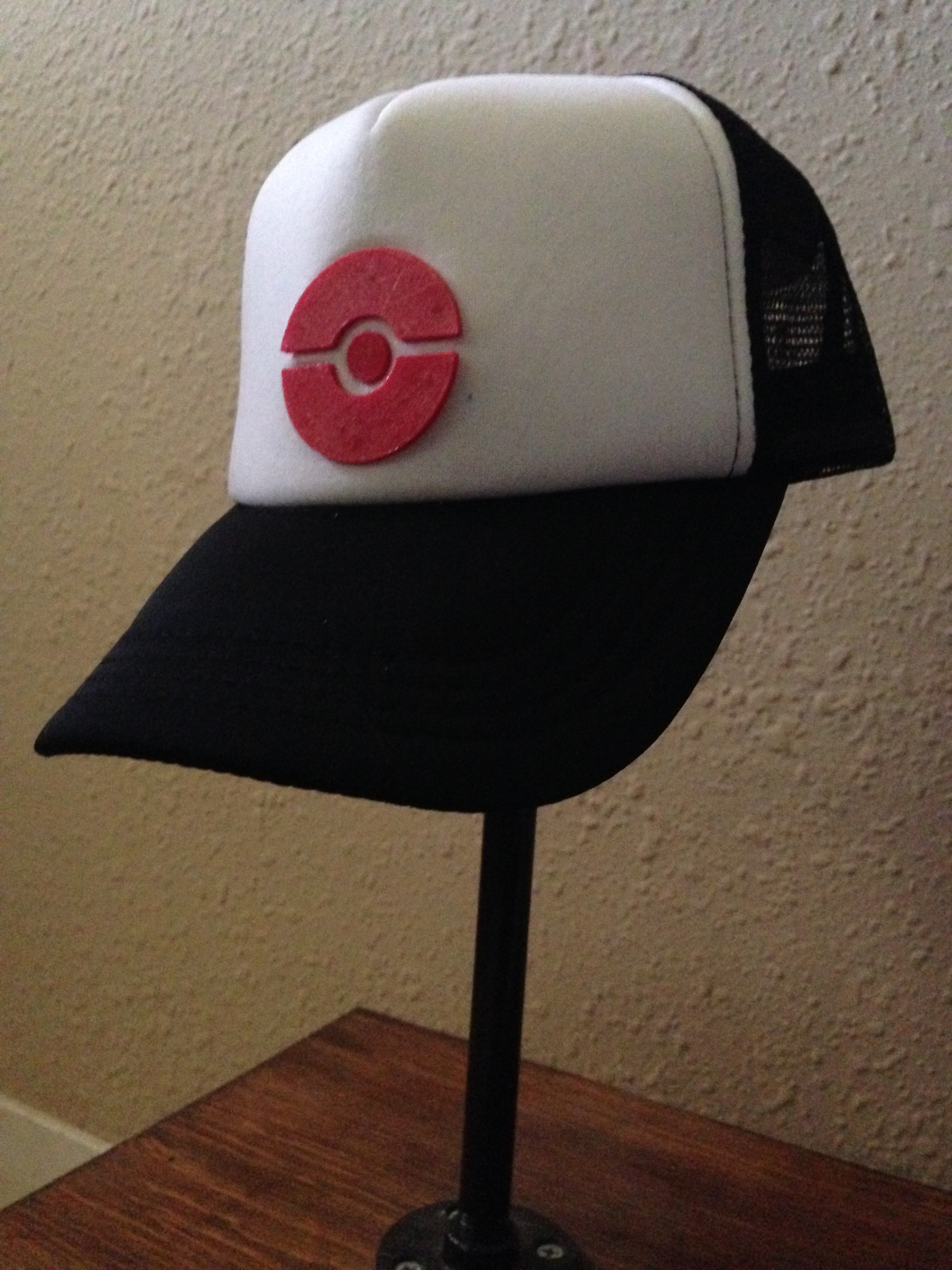 Let's be honest:  If you want to be the very best, like no one ever was, you need proper gear.
Pokémon GO was released and promptly downloaded to my phone earlier this week.  Since then, I've been giddy running around my neighborhood under the guise of taking my dog and daughter out for walks (as long as it's not too hot out), trying to catch 'em all, except…
I need a trainer hat.
You need a trainer hat.
Let's make a trainer hat.
Parts List:
Blank Hat – eBay (Link is for search results for a trucker-style hat, and depending on who you buy from, they're not very expensive.  You know what though, don't limit yourself to a baseball/trucker-style hat.  Slap this sucker on bandanas or purses or cowboy hats.  It's really your call.)
Ninjaflex Semiflex – Fenner Drives (Or grab some sample quantities from GlobalFSD or Printrbot.  Semiflex only comes in limited colors though.  Sorry, Team Instinct.)
Helpful Tools:
3D Printer (Capable of properly extruding flexible materials.)
Flush Cutters
Small Flathead Screwdriver
Sharpie Pen
If you've been enjoying what you see here, and you want to protect the world from Team Rocket, follow me on twitter @DragonMtnDesign.
.
.
.
March 2020 UPDATE:  Files are available here!  Click the Download button below for a zip file.
Files are available under the Creative Commons BY-NC-SA license.