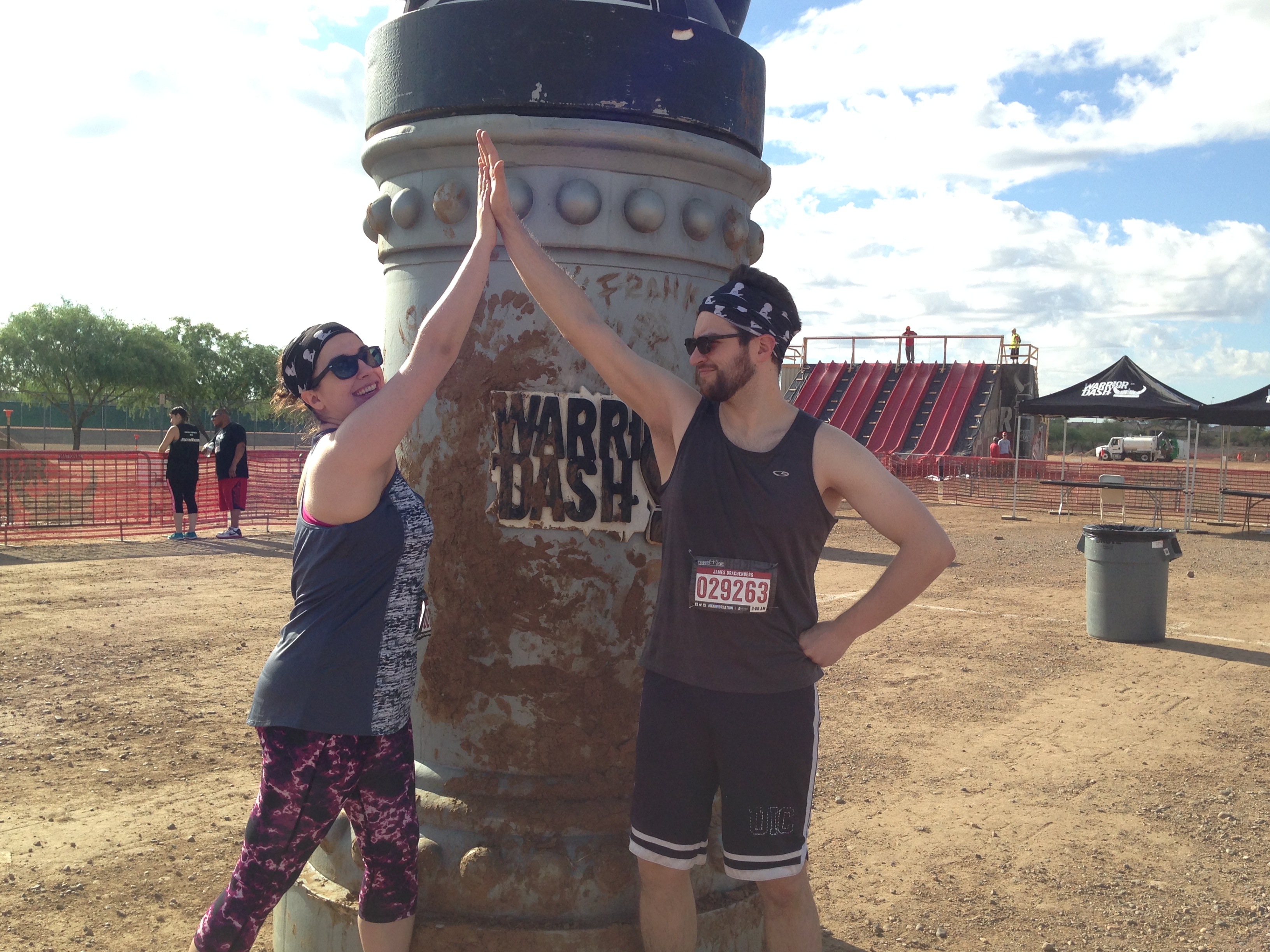 Warrior Dash Arizona was last week.  My sister and I raised $415 for St. Jude Children's Research Hospital together.  Thank you to everyone who helped make that happen!
Quick Recap:
Warrior Drank:
Delicious.  Even my 10-month-old daughter wanted in on the action.  I indulged her.
Dash:
Grueling.  Proud of my sister for finishing with me in 50-something minutes even though her ankle was bugging her.
Supporting St. Jude Children's Research Hospital:
Successful.  Total fundraising efforts by all the participants for Arizona looks to be upward of $11k!
Battle Axe:
Scaled.  I printed a 3.5x version of the model because it would easily fit on my Printrbot without needing to cut up the blade.  Files can be found on Thingiverse, YouMagine, and Cults3D.
4/11/2018 UPDATE:  Consolidating the number of places hosting the files.  More changes to come, but they're still available for free.
3/4/2020 UPDATE:  Direct download link at the end of the page.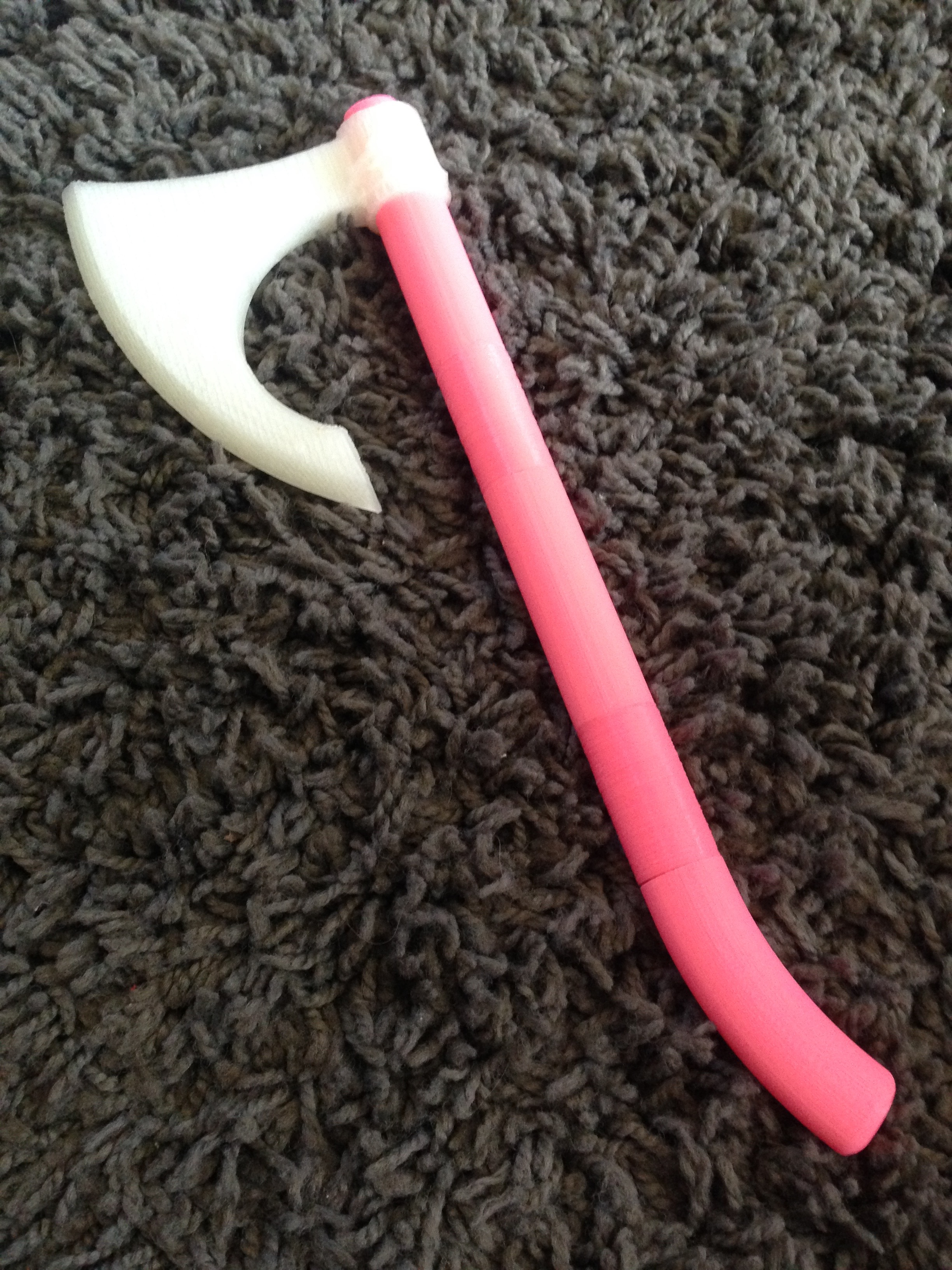 The entire build is press-fit and doesn't need glue (you might need a hammer though).  Print & assemble as follows:
Infill at 40% is likely excessive, but I do like how solid the end product feels.  Supports needed on both, and brim setting on the handle parts was used (probably not necessary though).
Don't feel obligated to print all the handle parts at the same time, but the orientation is important.  The design and layering of the components will greatly reduce the chances for a random break when you're swinging it around, vanquishing foes.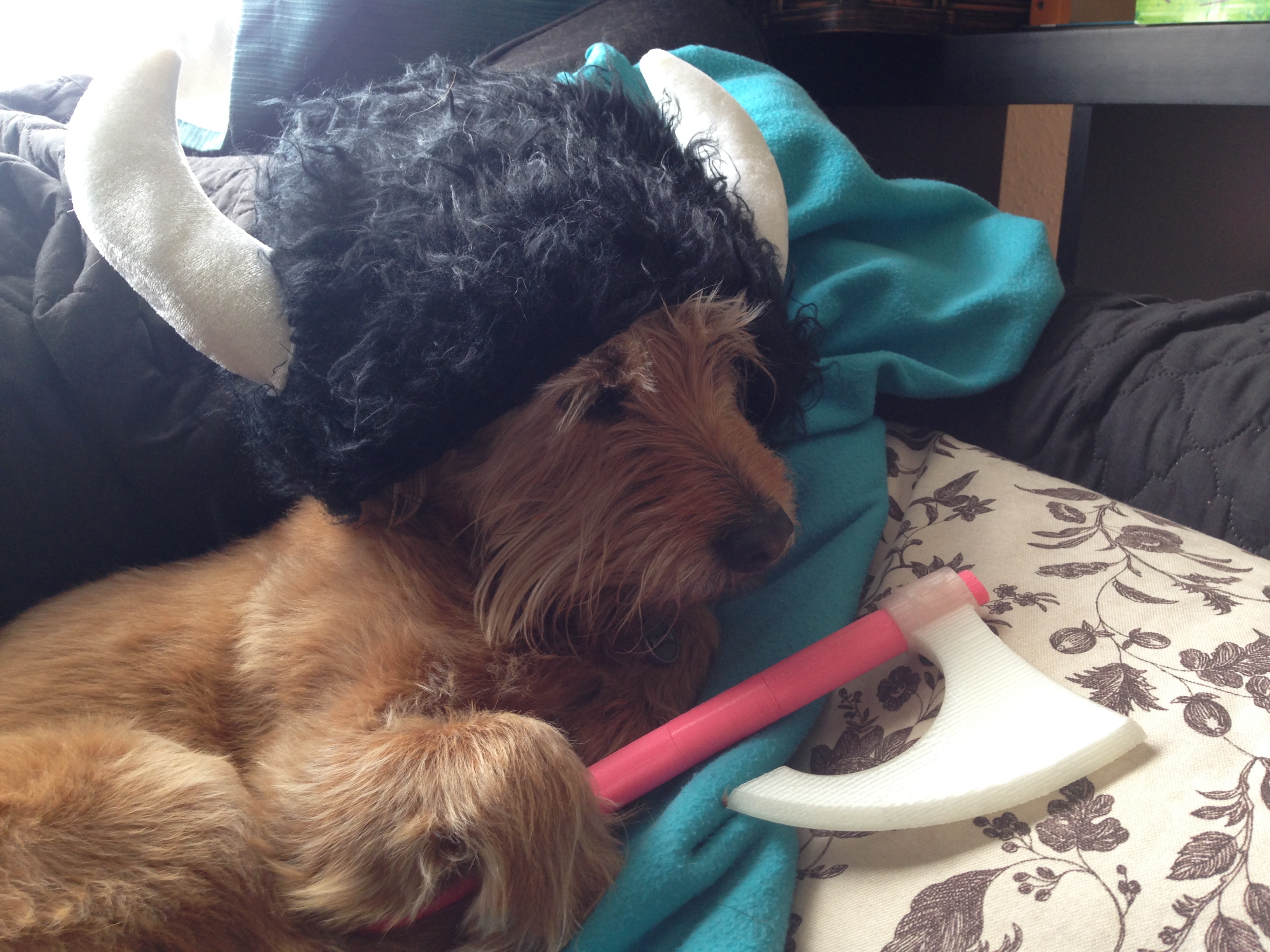 .
.
.
3/4/2020 UPDATE: Trying something new here by testing out hosting the model files directly on this website. Click the Download button below for a zip file.
Files are available under the Creative Commons BY-NC-SA license