So far, my experience with Onshape has been limited (because: baby), but spectacular.
For those looking for a well thought-out parametric modeling tool to make amazing things without going all-out on a professional software like  SolidWorks, PTC,or Inventor, this is it.
Did I mention that it's free?  Yeah it is!
Onshape is Wherever You Are
It's a cloud-based system that can be run on pretty much any computer with an internet connection (I nearly wept with joy upon discovering that finally… I could easily design whatever I wanted at home from my Mac Mini), as well as iOS & Android devices.
Onshape is Familiar
Unless I am mistaken, it's been built by the same team that's worked on SolidWorks, and those used to designing in that system will see there's barely a learning curve when starting out.
As I already mentioned, it's a parametric software, so unlike other free alternatives such as SketchUp  and the like, all of the features and parameters (parametric <=> parameter-based) you've set up are well organized and accessible for when you need to make changes.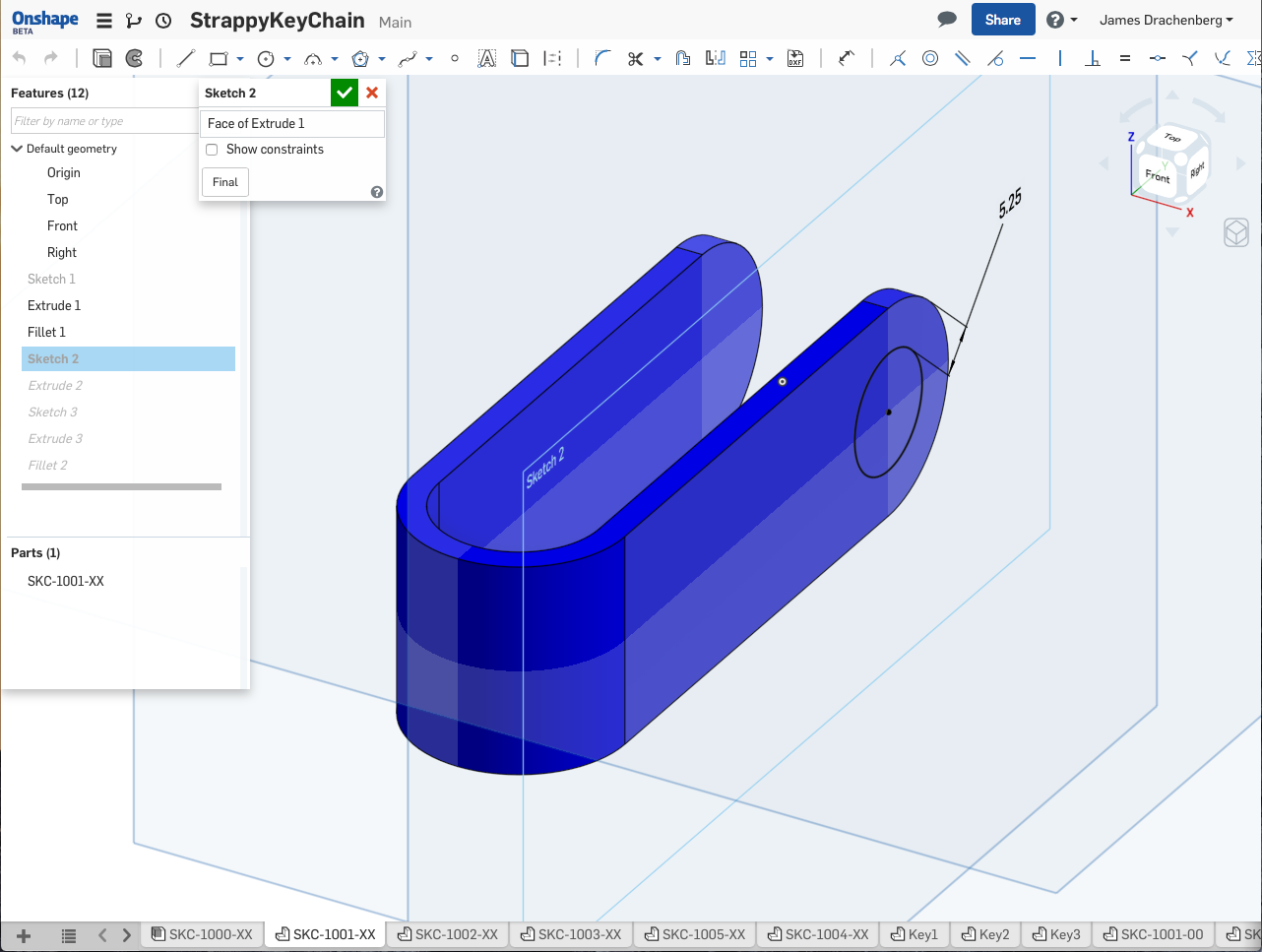 For those who aren't accustomed to this type of modeling, it is easy to pick up thanks to their instructional videos.
Onshape Works Well with Others
It's a piece of cake to import native SolidWorks, Pro/Engineer, & Inventor files, as well as STEP, Parasolid, & IGES, and you can even export to a few of the main file formats (All formats HERE).
*SideNote: McMaster has solid files available for a good chunk of the parts they sell, which is a brilliant and incredibly-useful digital 'try before you buy' mechanism.  Onshape easily reads those files and you can quickly insert them into your designs.  Yes friends… you don't have to waste your time modeling nuts and bolts anymore…
The Onshape Team Means Business
They're not just trying to put another software out there, they're building a community.  Not long ago I received an invite to have a chat with Philip Thomas of the Onshape team.  An actual chat… over the phone.
At first I thought it was some kind of gimmick or conference call where there'd be numerous others on the line listening to a sales pitch, or why everyone should tell their friends about the software.
What I got was an actual one-on-one conversation with the guy where he thanked me for my interest in the software, asked me a little about myself, suggested possible uses, and we discussed new features I thought would be useful in the software.
Holy cows, he flat-out said he'd have the team get right on the new features… and later that day Twitter told me that at least one of them was up and running.
#Onshape 1.33 is here, and guess what? Extruded text amongst other fantastic new features are available. pic.twitter.com/wN9fPKXwS5

— Michael LaFleche (@mlaflecheCAD) July 17, 2015
Onshape:  I think I speak for all engineers who enjoy their craft outside the office when I say, 'Thank you,' and I look forward to many great future projects using your tools.