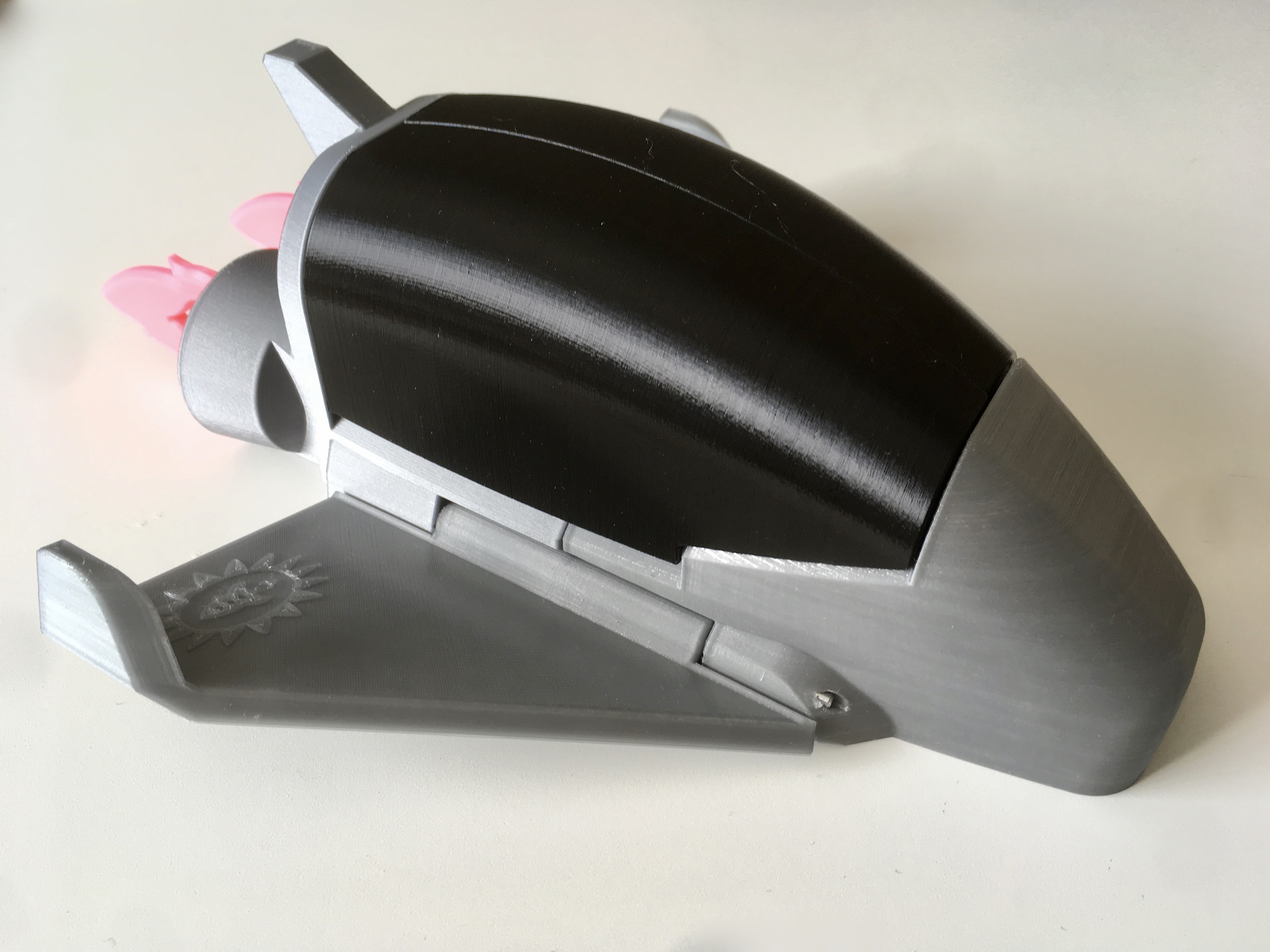 Successful first collaboration with my six-year-old nephew Noah!
This past Christmas, he and his brothers received the Cheekymandos TechMech (among a couple other items), and as my sister tell me, he was totally blown away that designing and making custom toys was even an option (I received not one, but TWO separate thank-you notes from him).  After a few conversations with her, I mentioned that I'd be more than happy to work with him on a project.
He jumped at the opportunity, drew up the plans, and assumed the mantle of Project Manager.  After a few Skype meetings covering design feasibility, construction, color, and what was "kinda ruining the design," The Space Porter was born!
Parts List:
0.0990″ OD x 3′ Long Steel Rod – McMaster 8893K136
Helpful Tools:
3D Printer (or printing service)
Dremel
Like what you see here?  Follow me on Twitter @DragonMtnDesign, where I occasionally do things.  I've got a couple projects I've teased there and haven't quite completed, so be on the lookout for more coming soon.
Also, all Noah wanted was the files so he could print the parts out himself at his local library.  I'll share any photos and/or updates from his experience once he's completed his own build.