Project Space Princess – Solar Sword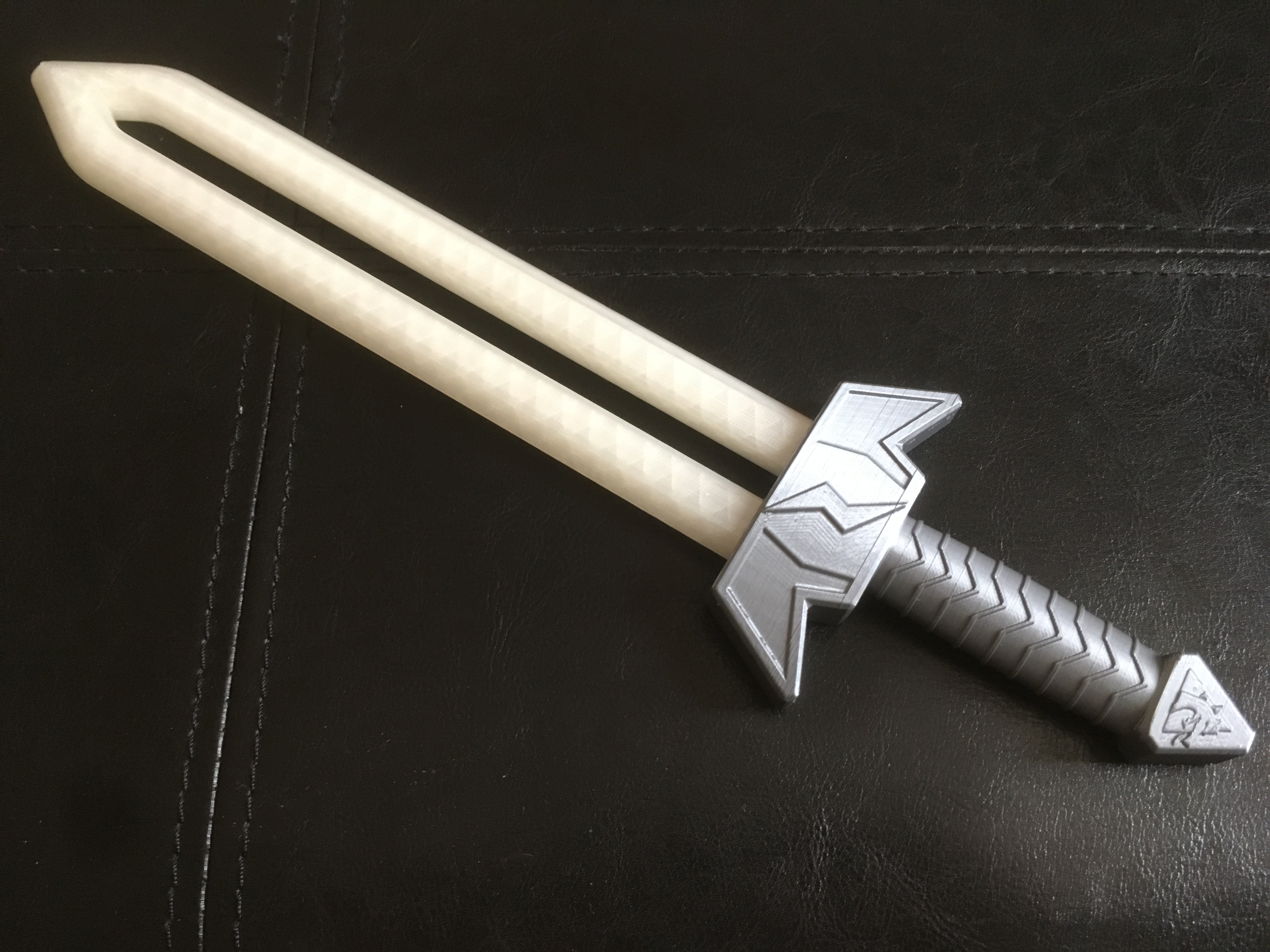 A Space Princess has so many uses for a Solar Sword: Vanquishing interstellar monsters, defending quadrants from marauding space pirates, knighting heros and civil servants, accenting talking points during inspirational speeches.  The list goes on and on.
Helpful Tools:
3D printer (or printing service)
E6000 glue
Print out Parts

Files can be found on Thingiverse, YouMagine, Cults3D, and MyMiniFactory.  Printed in PLA with 20% infill.  No supports necessary.  Brim likely not required on SolarSword-Hilt (I had the setting enabled for something else, forgot to turn it off, and decided to just let it happen).
Like what you see here?  Follow me on Twitter @DragonMtnDesign!